Testimonials
---
"When I found out that ECU provide distance education in my professional field, making the choice to finish my degree became a tangible dream. As an adult with a family, going to school is something that gets put to the back burner due to fact of attending night classes, traveling to campuses, and demanding schedule. ECU's DE program was a great fit for me and my busy schedule. DE offers great flexibility and allows you to manage your time the way want. Granted the curriculum is the same as face to face, so you have to put in the hours to complete assignments, listen to lectures, and taking the required exams. ECU DE provides the flexibility you need to complete the assignments on time. The technology such as blackboard, mediasite, and saba meeting are great user friendly tools that facilitate in the learning at ECU. I would recommend ECU DE to adult learners. It is a great opportunity, and the degrees being offered continue to expand."
– Shay Nuckols
"I fully encourage anyone who might be considering distance education, to give East Carolina University serious consideration. I attended [a different university] immediately after graduating high school, and needed to move back home. I transferred to a local community college for my next semester of college, and eventually transferred to East Carolina University. Living at home and taking classes online meant that I had much more flexibility in my schedule and the ability to work full time without sacrificing my education. As a result, I was able to graduate on schedule, without any debt, and with a useful degree."
– Mariah James, '13
Communication, BS
"The Master of Science program in Software Engineering at ECU is unique in that it is the only one offered in the state of North Carolina. What attracted me to the program is that it offered an entirely online option that integrates distance students with those enrolled in the program on-campus. This mixture of mainly, younger, full-time students with older, part-time students who are established in careers in the industry makes for an interesting dynamic. It allows for a great amount of diversity which is what students will witness or are currently experiencing in a software engineering or IT-related workplace. This program works well for me because it offers flexibility where I can choose from a variety of classes offered during both fall and spring semesters as well as the two summer sessions. Students have the opportunity to choose from three different concentration areas: Software Design and Development, Software Project Management and Quality Assurance, and Software Testing. The three distinct concentrations also add to the diversity and allow students to come together with differing career ambitions within the same discipline. The program offers both academic and professional growth and students have the opportunity to pursue a thesis or final project option to graduate. I would encourage any current or prospective employees in the software industry to strongly consider this program to continue their professional education and provide increasing opportunities in their career."
– Will Gunter
"The DE offerings through ECU have enabled me to pursue, and nearly complete, my goal to earn my Bachelors degree. Since I work full-time, I was unable to participate in local face-to-face programs that were tailored to traditional students. By creating a completely online program, ECU has created an opportunity for me to learn and grow. The skills I've acquired have enhanced my job performance in ways that my employer has noticed. Most professors are very aware of the challenges that face non-traditional, DE students. While keeping the course standards high, they ensure that we have opportunities to complete the work required to meet the learning objectives. I'm attaching a photo of me receiving an Outstanding Senior Award from the Beta Gamma Sigma honor society. BGS welcomes DE students and I was delighted to be able to come to campus to be inducted and receive this award."
– Mark Perew
"When I decided to return to school I was reluctant to take DE classes. I was worried I would be "alone" in the process. That is just not the case here at ECU, Faculty and Staff at ECU are dedicated to the success of DE learners. The DE community here at ECU is the BEST! Professors are available with dedicated office hours for DE students and are always approachable. ECU also offers a multitude of services for DE students, from Career Services to exam proctoring, to name a few. There is also a student organization for DE students called Distance Education Student Organization (DESO). ECU's degree completion program changed my life. I'm proud to be a part of the Pirate Nation!"
– Christopher Foote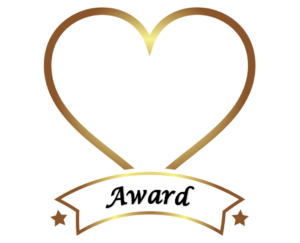 ECU alumna receives Duke Energy's highest award
An East Carolina University alumna has received Duke Energy's highest award for making extraordinary impacts on the company and its customers.
Malika Lindsey '20 is among 29 people to receive the James B. Duke Award. The senior business and technical consultant was part of a five-person team that created a tool to identify customers who needed payment assistance during the COVID-19 pandemic and would then text or email them about enrollment.
As a distance education student, Lindsey said her fellow students and her ECU education were important to completing the project for Duke Energy.