How to Apply - Online Graduate Programs
---
We Are Glad You Have Decided to Apply to ECU.
We recommend that you:
Start early
Be aware of deadlines.
Some graduate programs will allow students to take up to 9 credits as a non-degree student while completing the application to a degree program. Contact the program director before applying as a non-degree seeking student.
---
Before you Apply
Carefully review the admission requirements and the deadlines for your program of choice.
Our online programs list links to the Graduate School's application information page for each degree or certificate. Find your program in the list, then click the name. If you need assistance, we are here to help.
Verify your residency (NC residents only)
If you wish to claim in-state residency for tuition purposes, please make sure to complete the Residency Determination Service (RDS) process at NCresidency.org. You will need to provide us with your Residency Certification Number (RCN) either on the application as you are applying, or later by sending the number to the Graduate School, gradschool@ecu.edu.
---
On the Application
When completing your application be sure to mark "YES" in the field regarding "Online degree". This assists us in making sure that you will receive all the information you need, as one of over 6,000 ECU students who pursue their degrees at a distance.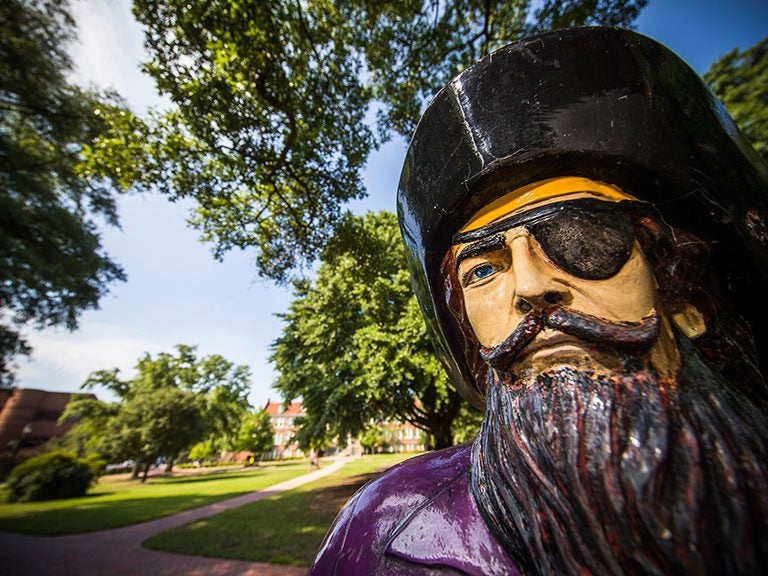 You Can Access Online Applications, Admission Requirements and Deadlines on the Graduate School Website.
Applicants are required to complete a self-managed application prior to consideration for admission.
Each graduate program decides on the admissibility of its students.
Letters of recommendation, essays and other documents can be uploaded into the application.
Graduate School Website
Official transcripts can be sent to:
Graduate Admissions Office
East Carolina University
131 Ragsdale Hall
Mail Stop 570
Greenville, NC 27858
gradschool@ecu.edu
252-328-6012
Visit the Graduate School website.
Are you a newly accepted student? Visit our New and Current Students page.
---
Institutional and Professional Licensure Disclosures for Enrolled and Prospective Students
Important Note to Residents Outside North Carolina
---